Ronni the limo driver is not a representation of a professional limo driver, but rather he is a profane, tattooed guy from Queens. Ronnie the limo driver first began driving for Howard Stern in 1986, when he was hired to take the shock jock to Connecticut for a meeting. It was supposed to be a one-off gig, but Stern liked his profanity and Ronnie the limo driver as a full-time driver. Occasionally Ronnie would come on air to make prank calls and annoy people. Over the decades, Ronnie has grown into something of a cult figure with fans, he says, including Bradley Cooper, Jason Statham and Larry David. Last summer, he drove the pace car at a NASCAR race
Ronnie the Limo Driver not a true limo driver
"He's a superstar and an everyman who doesn't hold back," says Howard Stern. Jason Kaplan says, "People love that. What other limo driver gets paid to emcee strip-club openings?" Professional limo drivers and chauffeurs rarely become part of the entertainment and on radio like Ronnie the Limo Driver.
Recently, Howard Stern used Ronnies old images patching up with Back Street boys in an attempt to annoy the band. This was creating a nearly life-size cardboard replica of the side burned, soul-patched, mustachioed Ronnie. A cross between Flat Stanley and your embarrassing uncle, it has popped up everywhere from a WWE match to a Backstreet Boys photo shoot." That was weird," says Ronnie." I got messages from girls who thought I had joined the band."
Ronnie The Limo Driver is Surely an Actor
On a show where humor derives from contentiousness, Ronnie comes across as the unfiltered, untrained on-air equivalent of a hockey enforcer. He takes his lumps, as long as he can inflict damage on others. When the creator of an app that judges' attractiveness revealed Ronnie rating to be 0.0, the driver exploded in anger.
"I was legitimately pissed off," he says. "It was not an act. It's never an act.
Ronnie is surely not your professional chauffeur, but rather more of a part time radio jock gig. Does Ronnie have the expertise in 2023 to get Howard Stern home back to Long Island today? Once again, Ronnie is not a full-time chauffeur for Howard Stern and in today's day, with advancements in helicopter flight services, it is very likely that Ronnie is not driving on congested Long Island Expressway to transport Mr. Howard Stern.
Those individuals pursuing driver position can expect that the glamour and stories Ronnie the limo driver may share may not be any true. Professional clients prefer discreet chauffeurs and will not ask their driver to drive to Hustler's strip club and enjoy the drinks. Ronnie's world is not anything what a transportation operator will experience. Ronnie the Limo driver is more of an entertainment, extra gig for the talk show host Howard Stern.
Those who are seeking to become a careered professional chauffeur within the ground transportation should not expect a lifestyle of a partying driver as entailed on the Howard Stern Show, rather expect hard work required in transporting clients with care of duty and discretion.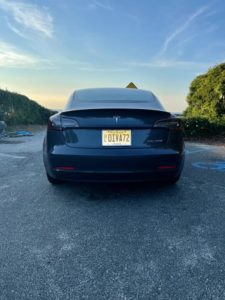 First class experience is what our corporations expect. It allows them to better control and manage their time and finances. This is our commitment to you by achieving the right level of premium service efficiently.
JOIN THE PROFESSIONAL TEAM AT DIVA by calling TEL 212-542-3299. Drive a Mercedes, Escalade, Limousine or Party Bus