Shoffer? No with Ride with the Number 1 Private Chauffeur Service in NY!
The word chauffeur originates from the 14th century France termed Chauffer, "pronounced Shoffer" which literally means "make it hot". French first used chauffeur of workers who tended the fires in forges in the 17th century. With the advent of steam engines to power boats and trains in the 19th century, chauffeur was extended to "fireman" or "stoker," who managed the fire which heats the water whose steam makes the vehicle move.
Steam engine technology was also used in some early cars, whose burning fuel the drivers–or chauffeurs, as the French came to call them—had to mind. Steam technology died off in automobiles in the early 20th century, but chauffeur is still running, if in its specialized sense. In Modern French, a chauffeur can name a bus or taxi driver—professionals, similar to the word's English descendent. But lets get back to why shoffer over chauffeur?
The word chauffeur is not easy to spell among many outside of transportation industry. Many internet users spell it shoffer, shofer, shoufer, or shoffar, others go for chaufur or chauffar. The word shoffer and chauffeur are the same when it comes to pronunciation although the correct spellings are chauffeur.
The search engines have realized to understand someone using the word shofer is actually looking for a chauffeur. 
What about a female chauffeur? Female chauffeurs are called Chauffeuse, "pronounced as Shoff e use".
Now in English we spell shoffer as chauffeur, however in Spanish we write shofer and pronounce is as shofer.
So whether you need the best shoffer service, the reliable shofer car service and or experienced professional chauffeur car service. Try Diva Limousine and Chauffeur Network for all of your executive limousine needs.
Number 1 Limousine Company for Entertainment and Media
Private Aviation & Professional Executive Travelers
 Professional Chauffeur Services exclusive private chauffeur service experience by DIVA.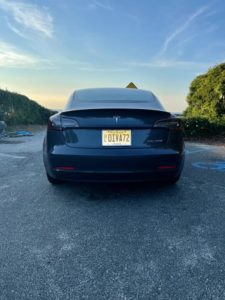 Quality Fleet, Reliable Service, Experienced Drivers
If you are looking for a Private Chauffeur Service in New York, we are NYC's luxury and reliable transportation company. You have come to the right place at Diva Chauffeur Limousine. We offer both private and business transport. We provide transportation for Corporate Aviation Departments, FBO's, Air taxi, Commercial Airlines, Fractional Ownership & Aircraft Management Companies.
Diva Chauffeur Limousine has extensive experience in working with part 135 operators, private aviation charter brokers, and FBO's  allows us to succeed and meet your expectations every time.
Corporate business travelers require air charter to meet tight timelines and an executive car and limousine company that can swiftly pickups and drop offs. In addition, during time of critical need, our jet charter partners and clients can "AS Direct" the car in order fit their travel plans.
Our private Chauffeur Service in NYC is unmatched, due our expertise for over 40years. Since 1982, Diva Limousine service has been delivering the benchmark for excellence.
CALL DIVA LIMOUSINE AT 212-542-3299
Here at Diva Limousine we pride ourselves on offering the best transfer service. So what are you waiting for? Book your perfect Private Chauffeur Service drive today!
First class experience is what our corporations expect. It allows them to better control and manage their time and finances. This is our commitment to you by achieving the right level of premium service efficiently.
Diva Limousine Transportation's extensive experience in working with part 135 operators, private aviation charter brokers, and FBO's  allows us to succeed and meet your expectations every time.
Diva Limousine possesses extensive local knowledge, expertise and resources, specializing in the implementation of events, activities, tours, transportation and program logistics.