¿En qué se diferencian las choferes de las conductoras?
Muchas personas se topan con el término conductor a la hora de elegir y contratar un servicio de coche. Pero rara vez consideran el término chofer cuando consideran su proceso de selección y selección. Si bien el chofer y el conductor hacen la misma tarea, que es operar un vehículo, lo hacen de una manera
completamente diferente. ¿Cómo se diferencian?
chofer conductor es un conductor que ha estado conduciendo durante al menos diez años. Mientras que un conductor puede obtener una licencia hoy y comenzar a conducir para Uber y Lyft con un automóvil y una aplicación. La diferencia entre un conductor que ha estado conduciendo durante más de diez años superará a un conductor nuevo en áreas de monitoreo constante de la carretera. Un chofer conducirá a su pasajero, pero también monitoreará a otros automovilistas, las condiciones climáticas, incluidos los vientos atmosféricos, y ajustará la velocidad y la distancia en consecuencia. Un chófer que ha estado conduciendo durante más de diez años ha dominado las habilidades de planificación de rutas, planificación de rutas alternativas y ajustes en la navegación por carretera. Mientras que un conductor que no tiene ni idea sobre tarifas alternas, cruza calles, intersecciones y entradas y salidas de autopistas y paradas de descanso a lo largo de un tramo de 100 millas de una autopista. Sin embargo, un conductor conduce un automóvil y también lo hace un chofer. Hay más diferencias en cómo conduce un conductor y un chofer profesional.
La escuela de chóferes enseña a un chofer a conducir con especial cuidado y deber. Cuando decimos cuidado, no significa e implica ser un buen tipo con una calificación de 4.9 en la aplicación uber. El cuidado adicional proviene del cuidado de estar en la recogida a tiempo. Otros detalles sobre el cuidado del deber incluyen garantizar la inspección del vehículo antes de que el chofer comience su turno. La inspección del vehículo no es solo señales, bombillas y luces, sino que también incluye la inspección exterior. Si bien muchas compañías de limusinas tienen una hoja de seguridad, muchos choferes también inspeccionarán los fluidos del motor, los frenos y la transmisión para que estén al máximo nivel. ¿Cuándo un conductor de Uber revisó el aceite del motor, el líquido de frenos, inspeccionó las correas serpentinas o tal vez incluso el refrigerante? Entonces, sí, el conductor y el chofer conducen automóviles, pero realizan la tarea de conducción de una manera completamente diferente. ¿Cuánto más se preocupa mi chofer profesional que mi chofer de Uber altamente calificado con 4.9?
Por lo tanto, su amable conductor de Uber puede estar de acuerdo con usted en cada conversación en el camino al aeropuerto JFK en un viernes congestionado. Pero, ¿cuánto le importa que el tráfico afecte sus planes de viaje, los retrasos o incluso la pérdida de su vuelo? Aquí es donde entra en acción la experiencia de navegación del chofer profesional. Con especial cuidado, el chofer considerará estos factores y hará los ajustes de ruta necesarios evitando puentes y autopistas muy congestionados para llevar a su pasajero a su destino a tiempo. Este cuidado del deber se enseña en cualquier escuela de choferes profesionales a los conductores que siguen una carrera de conducción profesional.
Una vez más, su conductor podría ser un estudiante universitario a tiempo parcial o un tipo agradable recién licenciado que realiza un gran trabajo de conducción con el tablero de la puerta, mientras que el chofer es un conductor profesional con experiencia que busca transportar pasajeros que requieren un servicio de chofer profesional. Es posible que se requiera un chofer profesional para reuniones de negocios, viajes al aeropuerto, bodas, conciertos, transporte de jefes, celebridades o tal vez un empleado especial a un evento. Tal vez, incluso durante las inclemencias del tiempo, un chofer puede ser fundamental para viajar con un conductor. Entonces las diferencias entre chofer y chofer existen porque uno es chofer y el otro es movido por los detalles y el cuidado.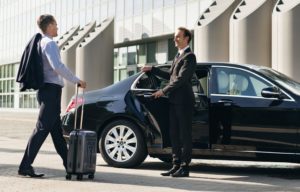 Quality Fleet, Reliable Service, Experienced Drivers
If you are looking for a Chauffeur Service and reliable transport, then you have come to the right place at Diva Chauffeur Limousine. We offer both private and business transport. We provide transportation for Corporate Aviation Departments, FBO's, Air taxi, Commercial Airlines, Fractional Ownership & Aircraft Management Companies.
Diva Chauffeur Limousine has extensive experience in working with part 135 operators, private aviation charter brokers, and FBO's allows us to succeed and meet your expectations every time.
Corporate business travelers require air charter to meet tight timelines and an executive car and limousine company that can swiftly pickups and drop offs. In addition, during time of critical need, our jet charter partners and clients can "AS Direct" the car in order fit their travel plans.
Our Chauffeur Service is unmatched, due our expertise for over 40years. Since 1982, Diva Limousine service has been delivering the benchmark for excellence.
CALL DIVA LIMOUSINE AT 212-542-3299
ARE YOU READY? Ride best chauffeur driver service with diva limo
Here at Diva Limousine, we pride ourselves on offering the best chauffeur driven transfer service. So, what are you waiting for? Book your perfect driving service today.
First class experience is what our corporations expect. It allows them to better control and manage their time and finances. This is our commitment to you by achieving the right level of premium service efficiently.
Diva Limousine Transportation's extensive experience in working with part 135 operators, private aviation charter brokers, and FBO's  allows us to succeed and meet your expectations every time.
Diva Limousine possesses extensive local knowledge, expertise and resources, specializing in the implementation of events, activities, tours, transportation and program logistics.